Services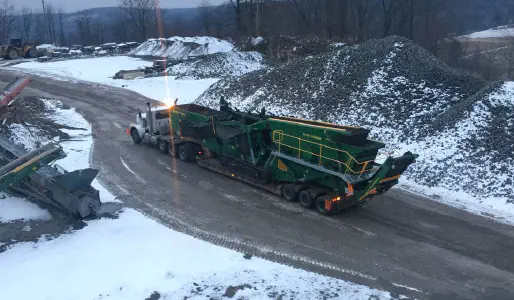 Custom Crushing Services
At Stagecoach Transport & Crushing, we offer custom crushing services to help our customers convert their raw materials into specific sizes or specifications. Our experienced and skilled team can handle custom crushing jobs of all sizes …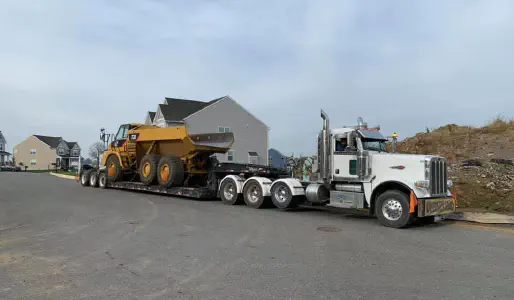 Lowboy & Flatbed Transportation Service
If you are looking to move material or assets we have you covered. Contact us for your dump truck, lowboy or flatbed needs. We will get your materials or assets to the right place, for the right price, at the right time.
Stagecoach Transport & Crushing
---
We strive to provide all of our customers with a quality product at a fair price, along with excellent service, whether that be from a dump truck, lowboy, flatbed, or custom crushing.
Our History
Originally, we were under our parent company Robert Johnson Flagstone. We started crushing in 2011, and bought our first dump truck that same year. As the company grew and we offered more services, we decided to separate our crushing and trucking and started up Stagecoach Transport & Crushing in May of 2018.
Testimonials
Returning customer looking to buy more stone for your next project? Consider leaving us a review on google with pictures of your project, and let us know how your experience was. Your review can go along ways to helping us grow and improve our customer experince!
Joan Edsell
They are very accommodating ! They have reasonable pricing . They helped us figure out what we needed , instead of just making money selling us what we though we wanted !!! That speaks volumes !!
Alisha Mosier
We have had all good experiences. Great to work with, professional and friendly. Now my parents use them and love them too!
Tucker Higley
Great local company to work with! If your looking for crushed stone Stagecoach is the company to call.
Wade Gray
You call them and they deliver
Michelle Schum
Excellent company to deal with.